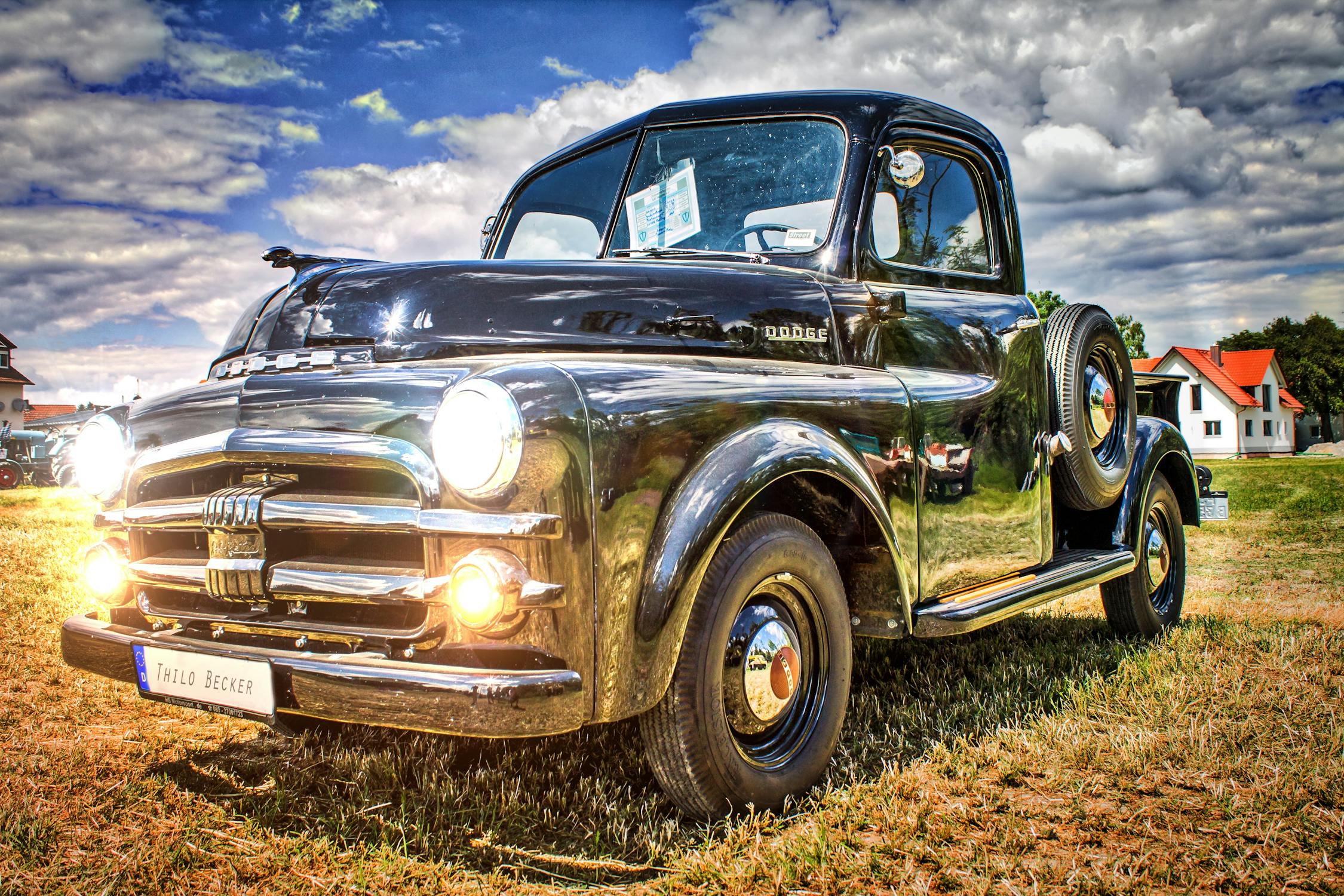 Photo Credit: On Pixabay. CC0 license.
There was a time when pickup trucks were found only on farms and ranches. They were strictly work vehicles. As a matter of fact, when Ford introduced the Ford Model T Runabout with Pickup Body on April 25, 1925, the bed of the pickup truck was an extra that sold for $25.00. The price of a Ford Model T Runabout with Pickup Body was $281.00…but if the farmer or rancher actually wanted a bed for the truck, which was an accessory that cost another $25.00.
In the beginning, pickup trucks were available in two colors -- black and green. If any of the 33,800 buyers of the Model T wanted a green pickup, the fenders and radiator shells were still black. The first pickups were roadster-type vehicles with all-steel beds. The sides of the bed were equipped with pockets to hold such necessities as stakes, and the tailgate was adjustable.
Pickup trucks have "come a long way, baby." While once they were strictly work vehicles, pickup trucks have done some serious social climbing. You now see famous people and even celebrities driving pickup trucks who have never been near a farm and probably never will be. The beds of these pickup trucks are no longer an accessory. They come with the truck, but they aren't likely to carry anything larger than a set of gold clubs.
These fancy pickup trucks are no longer work vehicles, but have risen to become a "status symbol." Pickup trucks cost a great deal more than a passenger car equipped with like accessories.
Owners of the lowly working pickup trucks of old were mostly men, but today nearly as many women opt to drive fancy, beautiful, and fully loaded pickup trucks.